Christmas Special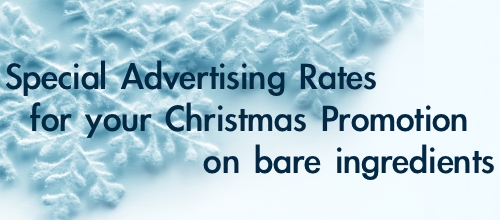 Whether you are selling turkeys or geese, chef equipment or gourmet ingredients, pots or pans, we have a great way to get you noticed. From now to the end of November, you can get an Advertising Package of two side and two banner adverts at a special price. Just use the form below and we will get back to you (we will even help you with the artwork.)
Why advertise with us?
Our readership is interested in food and foodie subjects, so when you advertise with us, your adverts are seen by those who want to know about your foodie products. No matter if you are selling regionally, nationally or to the whole world, our readers are already qualified 'foodies' who want that extra special product.
Maximise your Christmas Sales
If you are selling online, advertising on our site will both drive traffic to your site and make people aware about your products and services. So, make sure it is a very Merry Christmas this year, and advertise with us.
Fill in the advertising enquiry form:
Support our site. Visit our sponsors!
Copyright Foodie LLC 1999 - 2010 (No reproduction without permission.) | Designed by edg3.co.uk | Valid CSS & XHTML