Venison Curry
This curry is aromatic and rich. The venison after slow cooking is tender and takes on the flavours of the spices while maintaining its own taste. This curry is a mixture of dried spices and a masala style paste. A little yoghurt smoothes out the heat of the curry.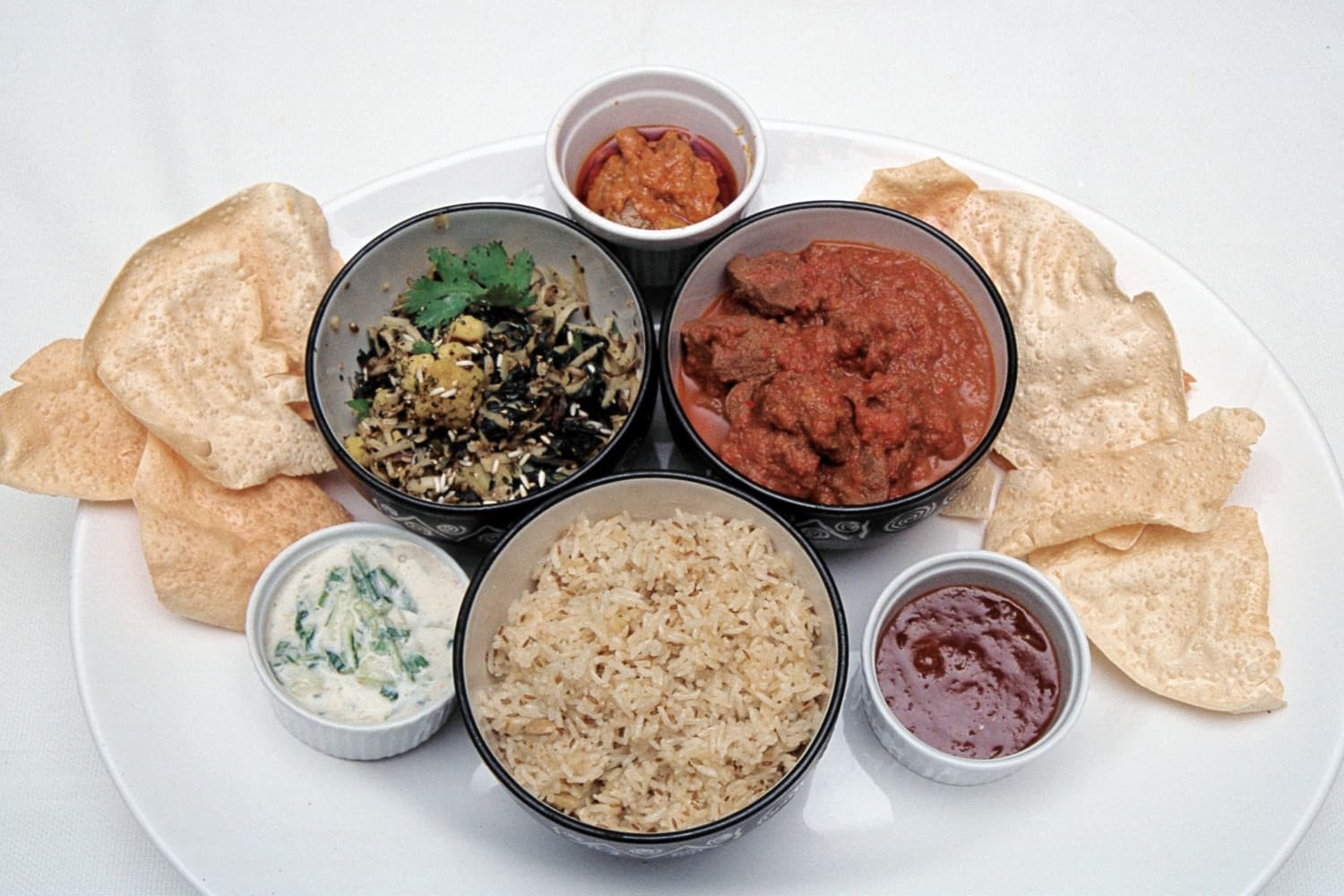 Portions: 4-6 Portions
Preparation: 20 minutes
Cooking: 1 hour and 30 minutes -2 hours
Ingredients
Venison
600g stewing venison cut into even cubes
Dry Spices
1 tbsp fennel seeds
4 cloves
1 tsp chilli, ground
1 tsp paprika
1 tbsp ground coriander
1 tbsp ground cumin, ground
1 tsp turmeric, ground
Masala Paste
1 onion, peeled and finely chopped
2 garlic cloves, finely chopped
2 large red chilies finely chopped
1 green chilli finely chopped
1 tbsp water
To Cook
2 tbsp oil
300g canned tomatoes, finely chopped
4 tbsp natural yoghurt
To Serve
Method
Dried Spices:

Grind the fennel seeds and cloves in a coffee grinder or in a mortar pestle. Stir in the remaining spices until well combined.

Masala Paste:

Place all the ingredients in a food processor and puree to a smooth paste, or ground them together in a mortar and pestle.

To Cook:

Place the oil in a large saucepan and place it over a moderate to high heat. When the oil is hot add the dried spices and fry them for a minute until aromatic. Add the masala paste to the pan and stir it so it is combined with the dry spices, fry it for a couple of minutes. Stir the venison into pan so that it coated with the paste, cook it for a few minutes and turn them occasionally so that the venison is brown. Stir in the tomatoes and add around half a cup of water to the curry. Reduce the heat to the lowest temperature and leave it to cook for 1 1/2 -2 hours, stirring regularly so that the ingredients cook evenly and the bottom doesn't burn, add more water if it becomes dry. The meat should be tender and the sauce thick, stir in the yoghurt and cook the curry for a few more minutes. Serve or cool and refrigerate and reheat when ready to serve (the flavours will develop if it is left for a day before reheating.)

To Serve:

Serve the curry in a bowl in the centre of a table accompanied with raita, chutney, pickles, rice, papadums and Cauliflower and Spinach with coconut or another vegetable dish (optional.)
Support our site. Visit our sponsors!
Copyright Foodie LLC 1999 - 2010 (No reproduction without permission.) | Designed by edg3.co.uk | Valid CSS & XHTML