Chargrilled New Potatoes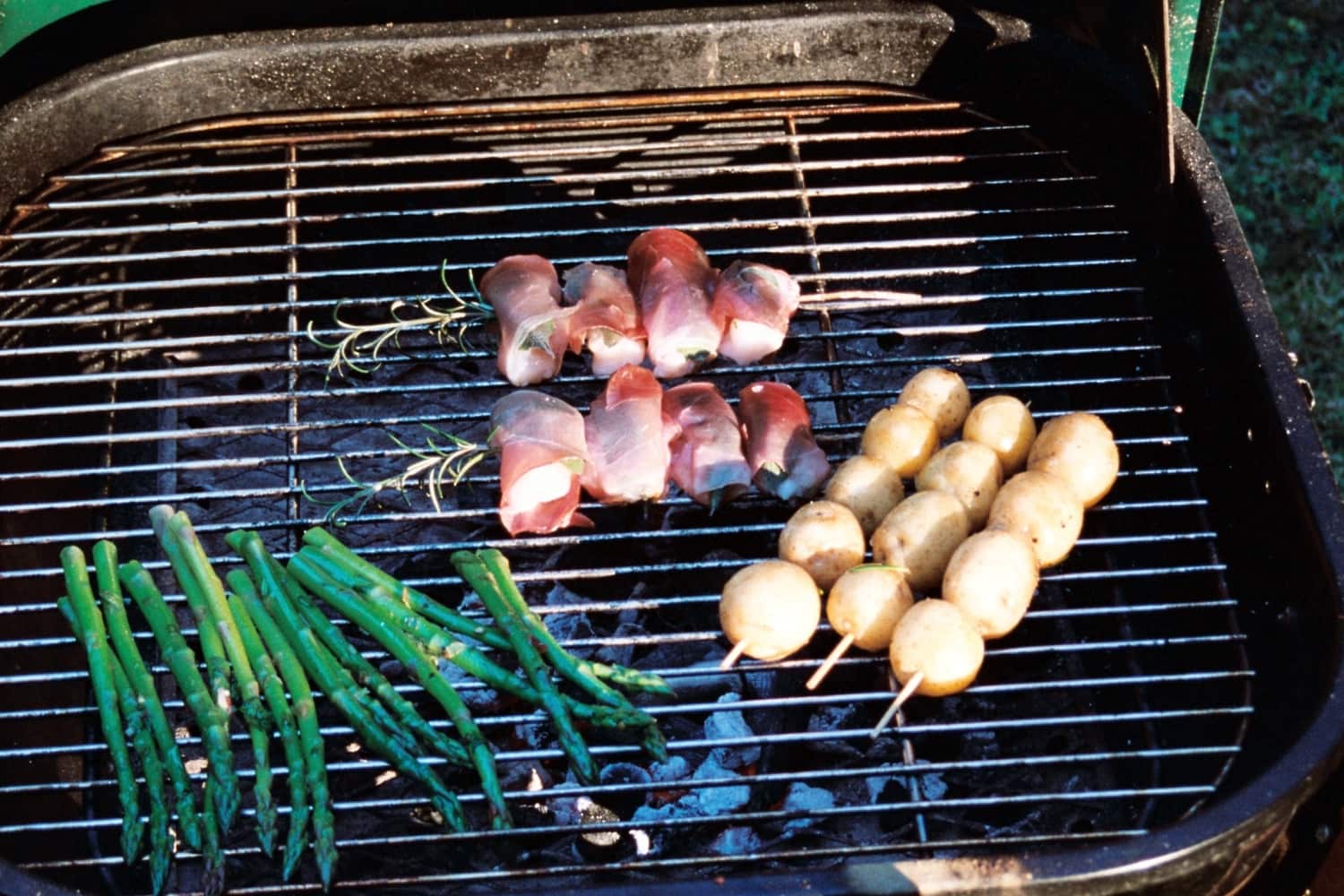 30 small to medium new potatoes, washed
6 wooden skewers soaked in water
1 garlic clove crushed
1 tbsp. rosemary leaves, roughly chopped
2 tbsp. olive oil
Maldon salt and freshly ground black pepper
6 tbsp. crème fraiche
1 tbsp. chives, finely chopped
2 tsp. chives, finely chopped (to garnish)
Potatoes: Bring water to boil in a saucepan large enough to hold the potatoes. Then place the potatoes in the water and bring back to the boil. When at boiling point reduce to a simmer and cook for 10-15 minutes, so that when spiked with a small knife they are firm but tender. Remove from the hot water and refresh with ice cold water.
Marinade: Mix all the marinade ingredients together and toss the new potatoes in it. Place 5 potatoes on each skewer and place them back in the marinade. Leave until ready to barbecue.
Place the potatoes on the sides of a moderate barbecue and cook for 10 minutes, turning halfway through the cooking time.
Creme Fraiche: Mix the crème fraiche with the chives and place in a bowl for guests to serve themselves from and sprinkle with chives.
Serve: Place the potatoes on guests' plates on or off the skewer or in the center of the table for guests to serve themselves from, sprinkled with a little of the chives.