Papaya Pok Pok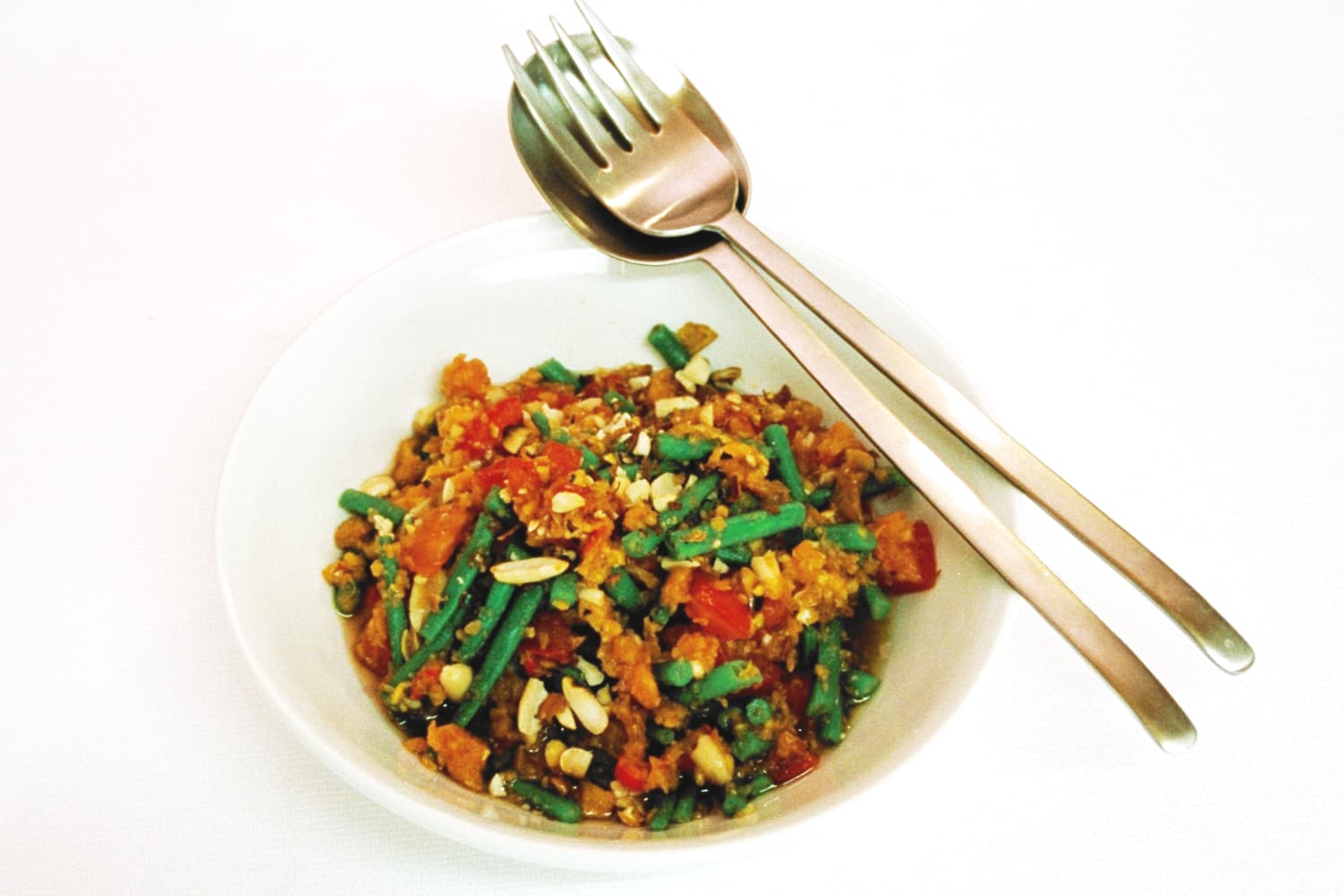 2-3 cloves garlic, chopped
1-2 birds' eye chillies, seeded and chopped (dependent on taste)
1 tablespoon dried shrimps, rinsed in boiling waster before using *see note
450g papaya
2 tablespoons lime juice
2 tablespoons Thai fish sauce
1 tablespoon palm sugar or brown sugar *see note
1 tablespoon roasted peanuts, chopped
2 tomatoes, roughly diced
100g cooked green beans, cut into 5 cm lengths
Crushed peanuts to garnish
Crush the garlic, chillies and dried shrimps with a pestle and mortar or in a blender.
Slice the papaya in half and spoon out the seeds, scoop out the flesh and dice it finely. Place the papaya in a container and mix in the garlic, chilli and dried shrimps. Then add the lime juice, sugar and fish sauce and mix together well.
Place the tomatoes, peanuts and beans in a bowl and add the papaya mixture. Toss the mixture together well so that all the ingredients are well distributed.
Dried shrimps can be found in most East Asian grocers. They are used in many dishes throughout East Asia and should always be rinsed or soaked in hot water before using.
Palm sugar is another ingredient used through out East Asia and easily found in East Asian stores, it is found in a soft form in jars or in hard cylinder shapes; in this form you will need to grate it before using.