Confit of Duck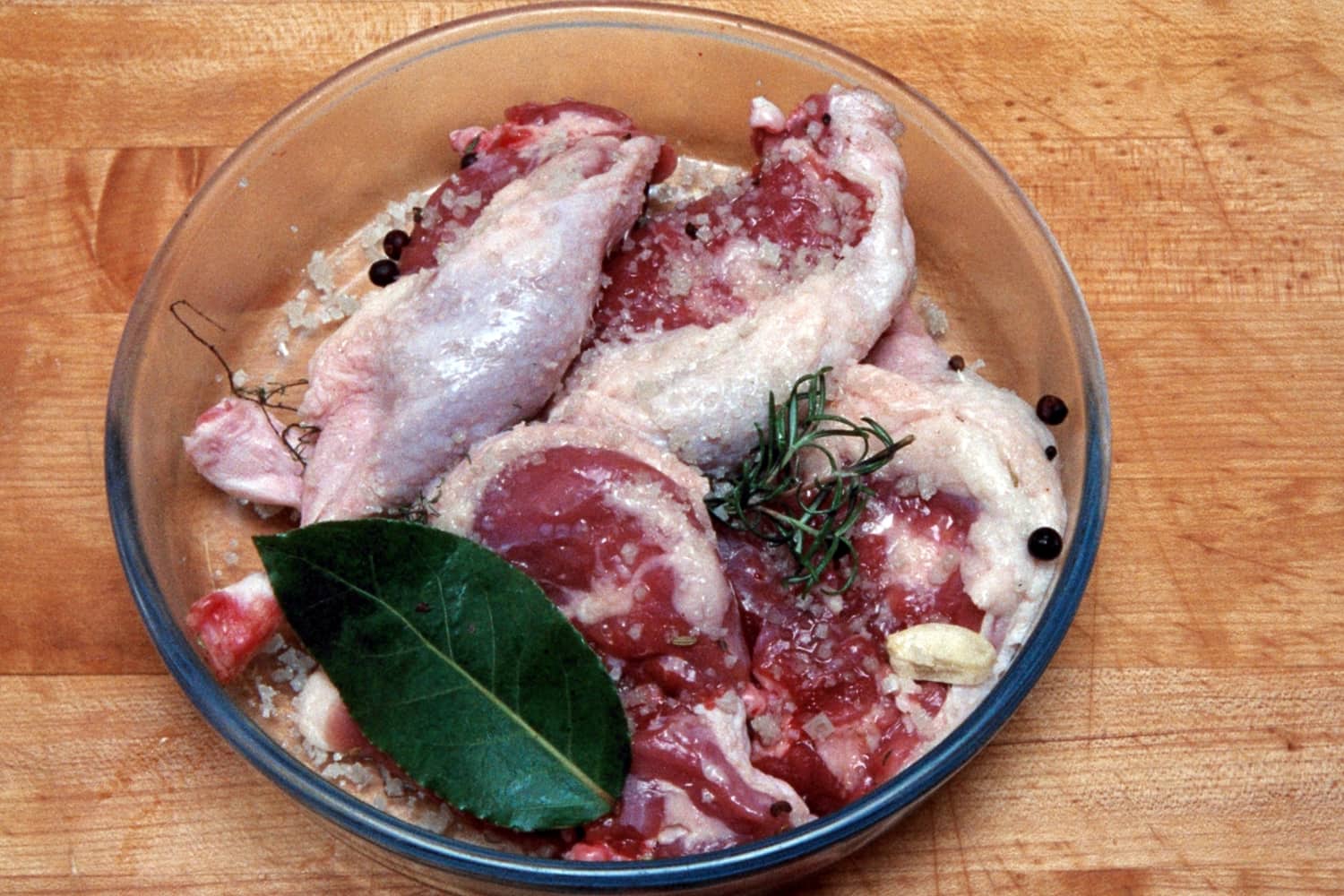 4 legs of duck
2 tbsp. sea salt
1 rosemary stalk
1 bay leaf
6 juniper berries
1 garlic clove
500-600 duck or goose fat
2 garlic cloves
1 rosemary stalk
1 bay leaf
To Cure: Rub the salt into the duck legs and place in a container with the garlic, rosemary, bay leaf and juniper berries. Cover and leave in the refrigerator for 24 hours.
Remove the duck from the the refrigerator and lightly wash off all the salt and pat dry the duck or brush off all the salt.
To Cook: Place the duck fat in a pan which is large enough to hold the fat and duck legs, with a heat proof lid. Over a moderately low heat melt the duck fat. Add the garlic, rosemary, bay leaf and the duck legs. The fat should totally cover the duck. Cover the pan and cook slowly on the stove or in the oven at the lowest setting (it is best to cook in the oven if your stove doesn't have a very low heat). Cook the duck legs for 2 hours then remove from the oven and allow to cool.
To Store: Remove the duck from the fat and place in a jar or container. Strain the fat through a muslin and pour it over the duck so that it is totally covered, be careful not to pour in any of the duck stock that will be at the bottom you may set this aside to use for a sauce. Seal the container well and refrigerate until ready to cook. The duck can be eaten straight away if necessary but it is best left for at least one week to allow the flavours to develop.