Yum Yum Chrissie Cake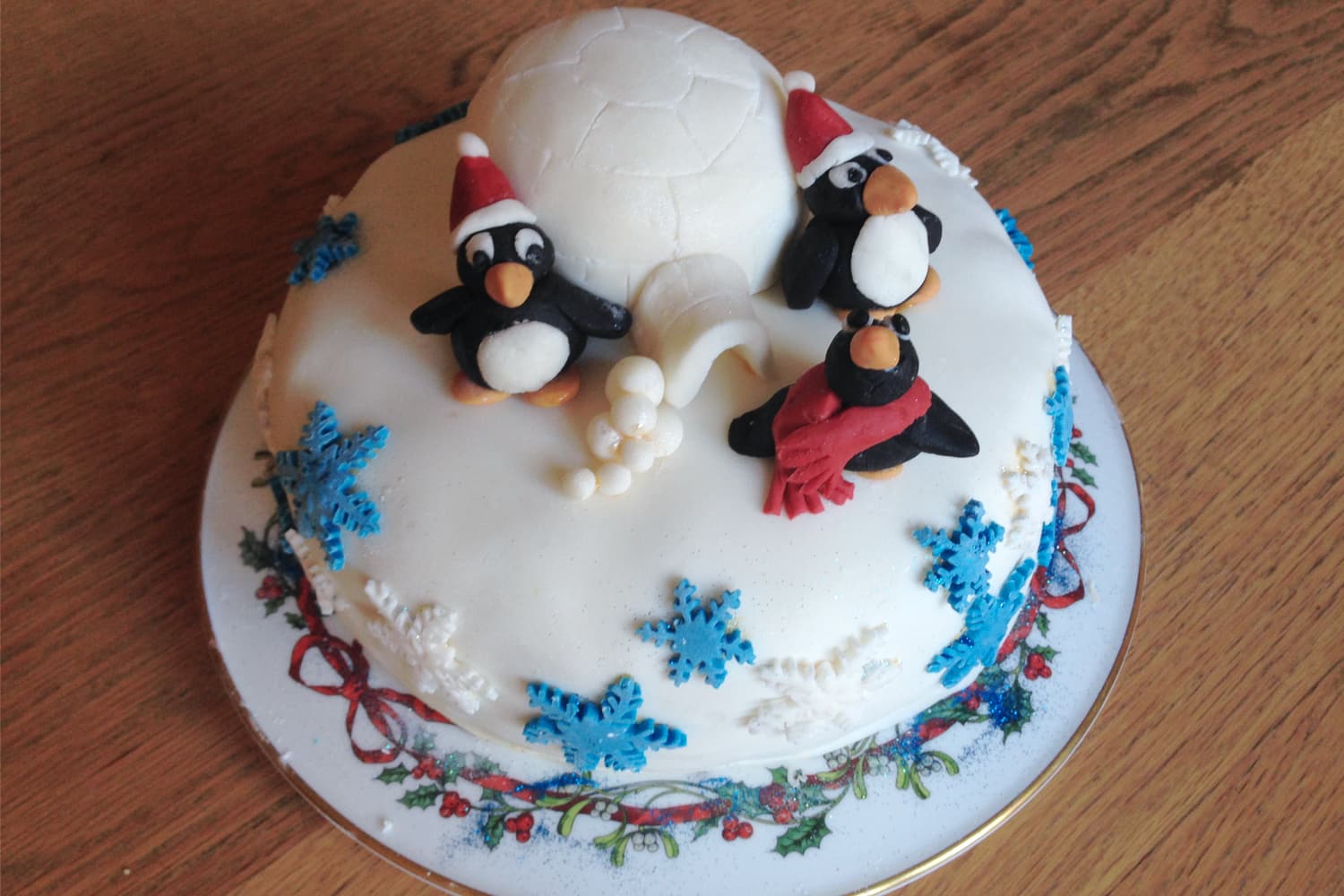 Here's my favourite recipe for Christmas cake. My mother in law gave me this recipe and both of us use it each year. Occasionally I try a new recipe but I'm always disappointed by the final result. You need to prepare this cake 1 month in advance to allow the flavours to develop. The best quality dried fruit can be purchased from health food shops, this makes all the difference to the final result.
Prep: 15-20 minutes (soak fruit for 2-7 days)
Cook: 2 hours
250g sultanas
250g currants
250g raisins
125g mixed peel
125g red glacé cherries
125g green glacé cherries
250ml dark rum
250g almonds
250g butter (unsalted)
200g soft brown sugar
4 medium sized eggs
90g plain flour
90g self raising flour
2 teaspoons ground cinnamon
1 teaspoon mixed spice
1 tsp ground nutmeg
Fruit: Place all the dried fruit in a bowl and pour the rum over it. Cover the bowl with cling film and leave it in a dry cool place for 2-7 days, so the fruit absorbs the rum.
Preparation: Preheat an oven to 160°C. Grease a deep 23cm square cake tin or a 25cm round cake tin and line it with 3 layers of greaseproof paper so that the lining comes 5cm above the edge of the tin.
Cake: Stir the almonds into the fruit mixture. Sift together plain and self raising flour with the cinnamon, mixed spice and nutmeg. Place the butter in a mixing bowl and beat it with the sugar until it is light and fluffy. Add the eggs one at a time and beat them until they are well combined with the creamed butter. Gradually mix in the sieved flour and spices until combined.
Stir the cake mixture into the fruit mixture with a wooden spoon, until well distributed.
Pour the mixture out into the cake tin and spread it out so that it is flat and evenly distributed. Place the cake tin in the preheated oven and bake it for around 2 hours or until cooked. To test if it is cooked insert a thin knife into the centre of the cake. When it comes out dry the cake is cooked. Remove from the oven and leave it cool in the tin.
Remove the cake from the tin and store in a well sealed container for 1 month in a cool dry place. Add a capful of rum over the top once a fortnight.
* To make a tropical version of the cake replace the dried fruit with the same weight in dried tropical fruit e.g.. pineapple, mango etc.