Macadamia and Herb Crusted Lamb Cutlets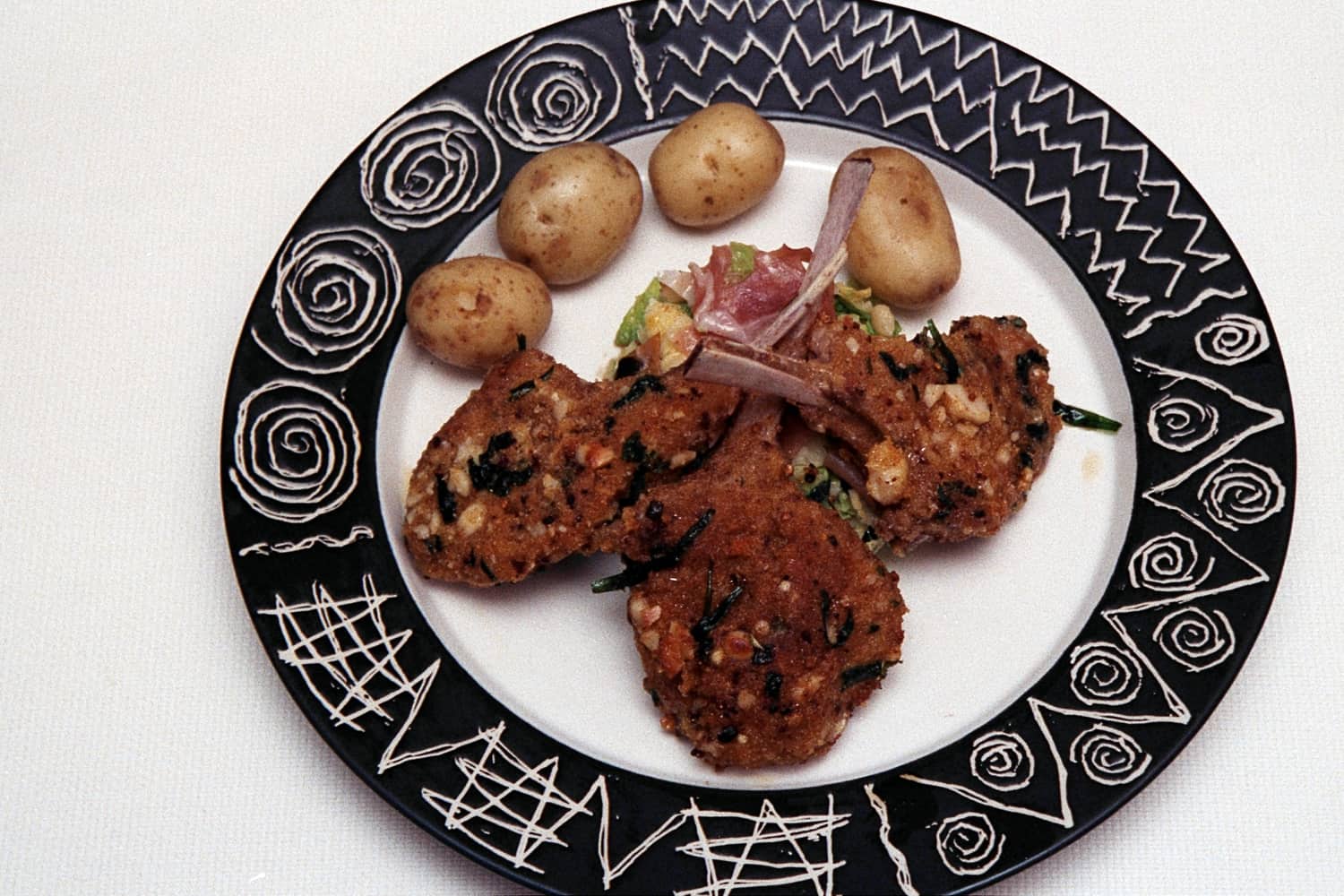 Prep: 10 minutes
Cook: 10 minute
12 best end lamb cutlets
4 tbsp flour
2 eggs, beaten
150g fresh breadcrumbs
60g macadamia nuts, roughly chopped
1 tbsp parmesan, coarsely grated (optional)
3 tbsp fresh herbs, finely chopped e.g. basil, coriander, sage
1 tbsp butter
3 tbsp olive oil
Lamb Cutlets: Trim any excess fat from the cutlets. Flatten them out slightly with a mallet or rolling pin. Season the cutlets with a little maldon salt and pepper. Place the flour on a plate or bowl, the eggs in bowl and mix the breadcrumbs, macadamia nuts, parmesan and herbs in a separate plate or bowl. Coat the lamb cutlets in the flour, then dip them in the eggs, and coat them well in the breadcrumb mixture. Set aside until ready to cook or cover and refrigerate.
To Cook: Heat the oil and butter in a large frying pan over a moderate heat. When the oil is hot add the cutlets to the pan and cook them for 4-5 minutes on each side so that they are golden brown. Keep warm until ready to serve.
To Serve: Place 3 cutlets on each plate and serve with your choice of vegetables. For those of us in the Northern hemisphere I have served the lamb with steamed Savoy cabbage with shredded Parma ham but for those of us enjoying Summer a light leafy salad with juicy ripe tomatoes or minted new potatoes with fresh green beans, would make a good accompaniment.