Pork Loaf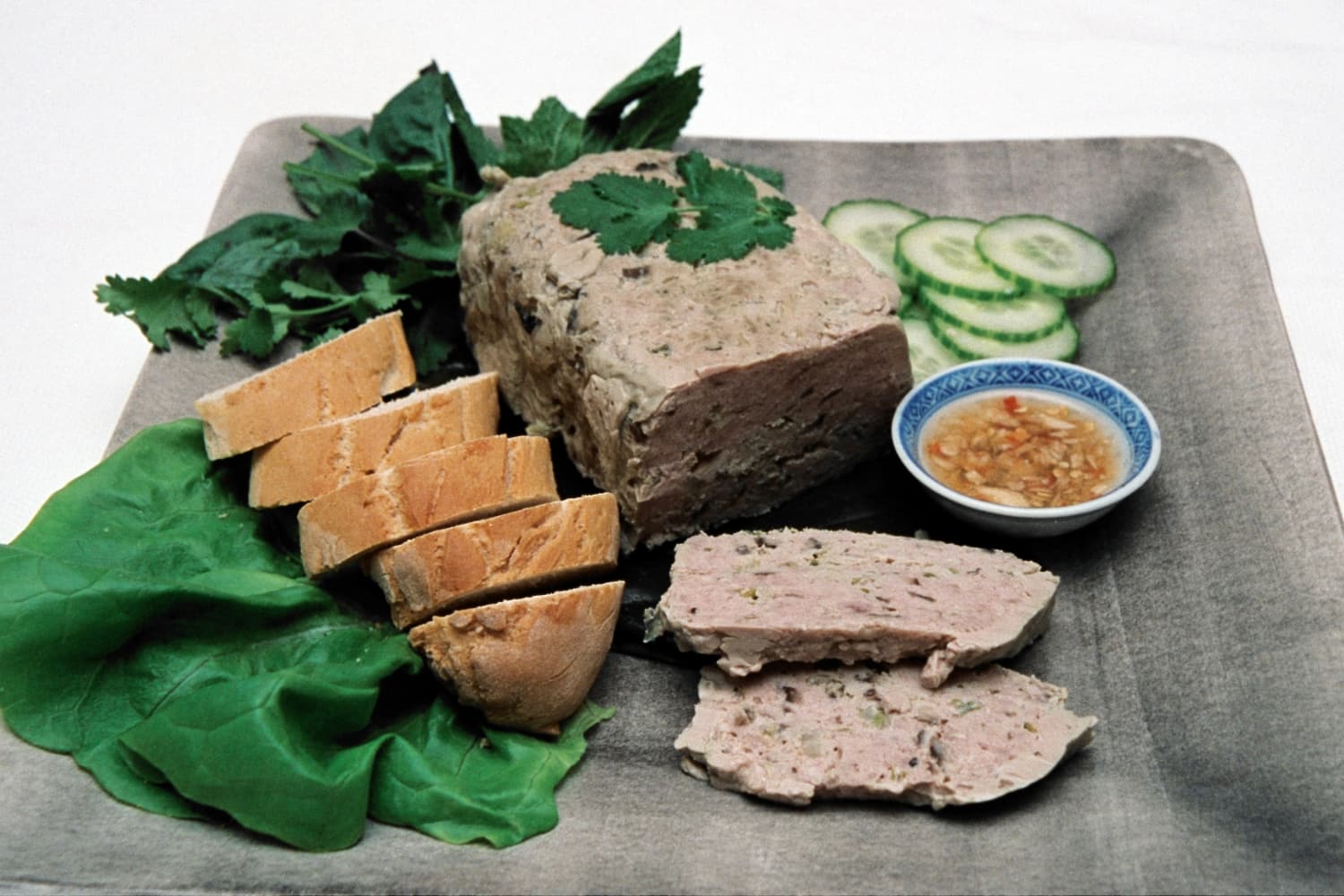 This dish is also known as Vietnamese Pate and sausage, the French brought to the Vietnamese the skill of preparing pate. In this recipe I poach the pate wrapped in a banana leaf but you can steam it in a loaf tin covered witty two layers of grease proof paper
1 Pork Loaf: 4-8 portions
Prep: 15 minutes
Cook: Cooking Time 60 minutes
10 dried Chinese mushrooms
500g minced pork
6 stalks spring onion, chopped
1 garlic clove, finely chopped
1 tbsp fish sauce
1 tsp caster sugar
2 eggs, beaten
pinch salt and freshly ground pepper
Pork Loaf: Mix the pork in a bowl with the spring onions, and reconstituted shredded mushrooms until well combined. In a separate bowl mix together the beaten egg, sugar, fish sauce, salt and pepper. Stir this into the pork mixture and blend it together vigorously with a wooden spoon so that it is smooth and well combined.
To Cook: Bring water in a steamer to the boil. Line a loaf tin with the banana leaf and lightly oil it. Pour the mixture into the tin and then seal it with the banana leaves or alternatively grease the tins and cover the top of the mixture with two layers of grease proof pate. Place the loaf tin in a steamer, cover it and leave it to steam for 60-70 minutes (insuring that the meat is cooked through). Remove it from the steamer and allow it to cool for 10-15 minutes before turning it out.
To Serve: Serve slices of it hot or cold with table salad or leaf salad and nuoc cham or serve it with Vietnamese baguette or French baguette Whole pork loaves present well on a bed of salad leaves such as iceburg lettuce.