Lavender and Heather Honey Ice-Cream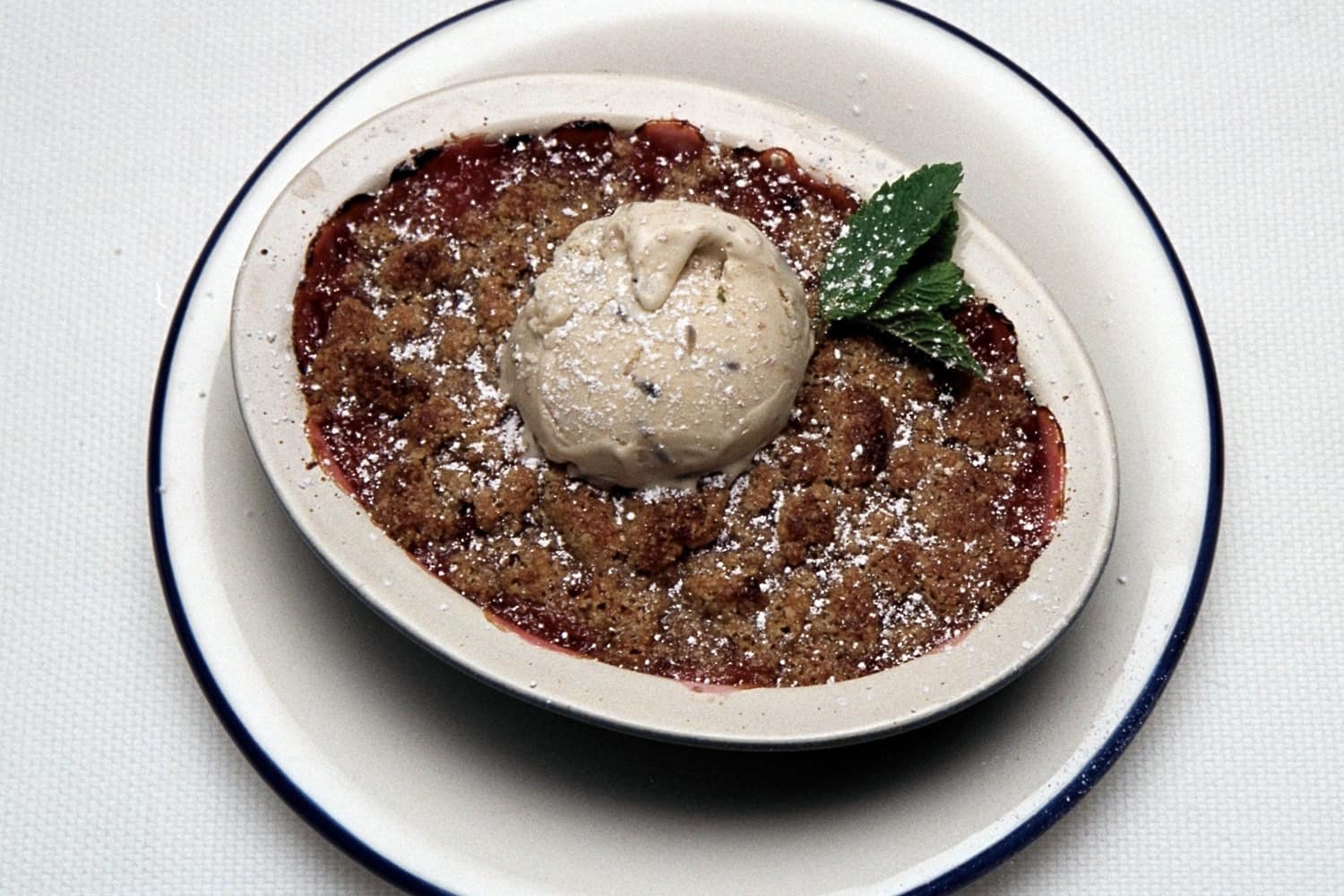 This is an aromatic ice-cream of lavender and rich heather honey.
Half a Litre of Ice-cream
Prep: 20 minutes
Cook: 10 minutes
200ml milk
300ml double cream
100g heather honey or another rich honey
2 tsp lavender, crushed slightly
3 egg yolks
Custard: Heat the milk with the double cream and lavender in a saucepan over a moderate heat. Bring it to a simmer then remove it from the heat.
Beat the egg yolks until creamy and a pale yellow. Stir in the warm milk until well combined then return it to the saucepan.
Return the saucepan to the stove over a low heat, stir slowly and constantly with a wooden spoon until it has thickened, and coats the back of the spoon. Remove the custard from the heat and allow it to cool.
Ice-cream: Pour the ice-cream into an ice-cream machine and prepare following the machines instructions. Store the ice-cream in a well sealed container in the freezer. If you don't have an ice-cream machine place it in a freezer proof sealed container in the freezer for 1 hour then remove it and stir it, then return it to the freezer. Remove it from the freezer and stir it, every 30 minutes for a further 2 hours. Then leave it until ready to serve.