Roll Mops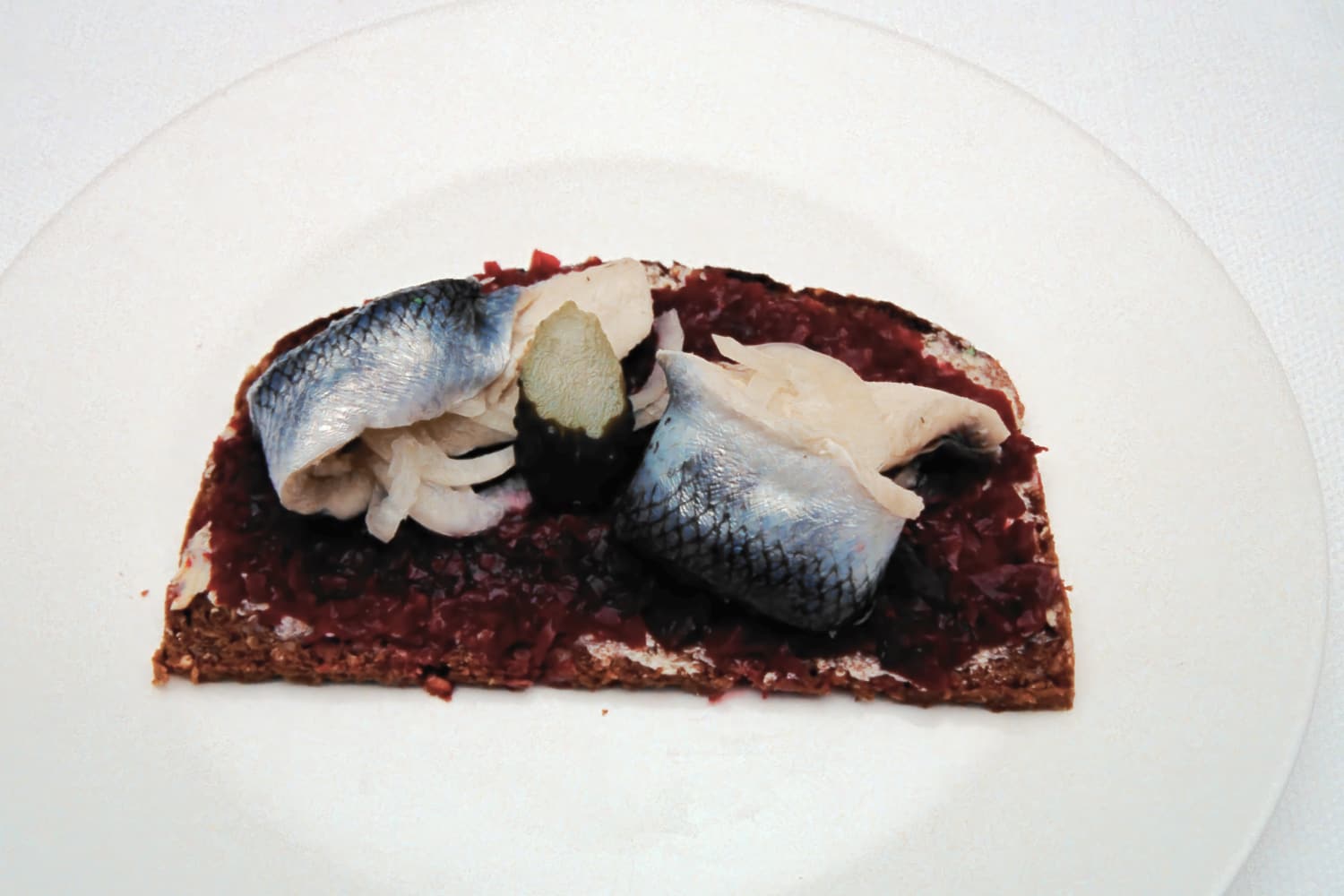 Prep: 15 minutes
Cook: 10 minutes
6 butterflied herring fillets
1 large onion, thinly sliced into rings and blanched in boiling water
pinch salt and freshly ground black pepper
400ml white wine vinegar
150ml water
3 tbsp caster sugar
2 bay leaves
2 tsp juniper berries
Herrings: Cut the herrings into single fillets and place them on a chopping board skin side down. Sprinkle a little salt and pepper over the flesh, and place a few slices of onion on each fillet. Roll up the fillets and seal them with a wooden tooth pick. Place them in a flameproof container.
Marinade: Add all the marinade ingredients into the heat proof container with the herring fillets. Place the container over a moderate-high heat and bring it to the boil then reduce it to a simmer for a minute.
Remove the roll mops from the heat and allow them to cool in the marinade. When they are cool place them in a sterilised jar. Pour over the marinade making sure the herrings are well covered. Seal the container well and refrigerate them. The herrings are ready to eat in 1 week and will keep for up to 6 months in the refrigerator unopened.