Welcome to the Christmas Edition, 2018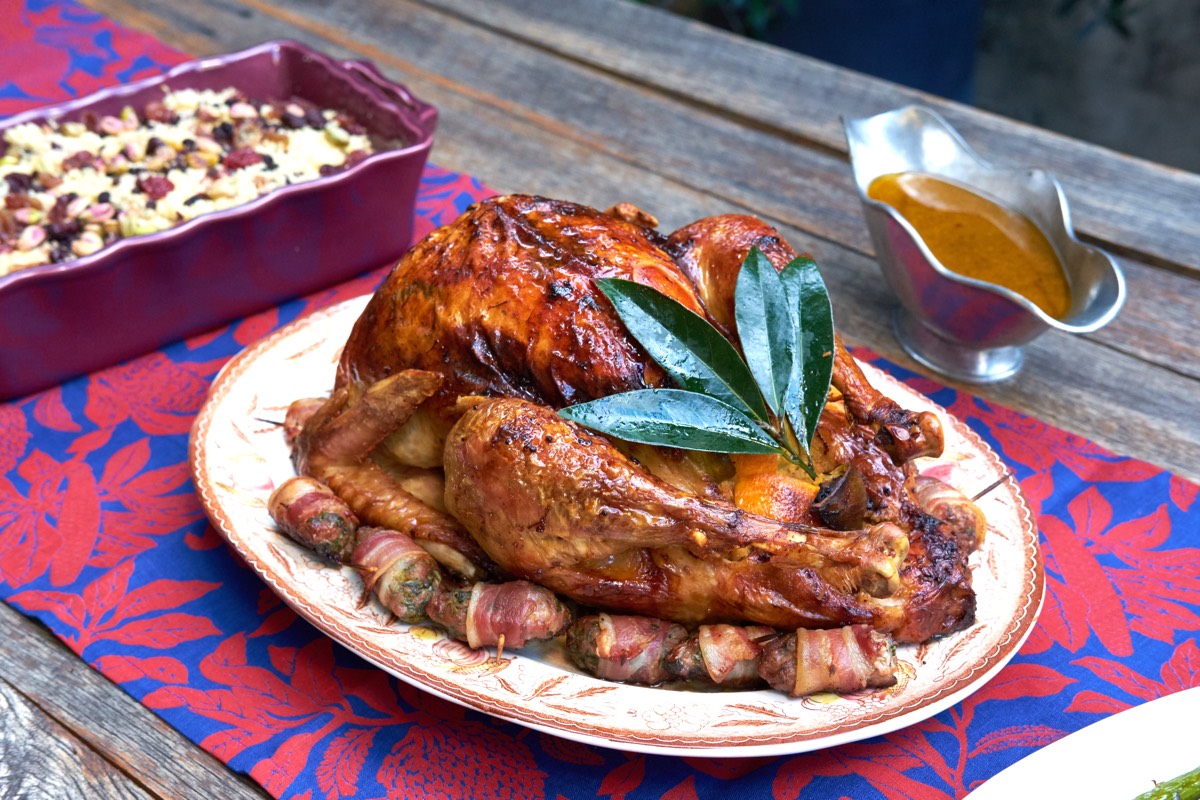 Is it that time already? Christmas is about to arrive and us foodies have so many things to do! There are the things that we need to be doing now, like soaking the fruit for the cake, mincemeat and puddings. Then there is the menu planning and finally, there is the cooking of the food.
To a lot of us, part of the joy of Christmas is the anticipation of what is to come. This is great, but if you are the one doing that actual work preparing the food, the pressure to get it right is great. We want to help, and in this edition, we present some essential preparations that you should be doing now.
Christmas Menu
While traditional Christmas Diner is ever popular, Sarah has managed to bring some new recipe ideas to try this year.
Canapés, Starters and Dips
Canapés
Dips
Starters
Mains
Seafood
Poultry
Meat
Vegetarian
Vegetables and Side Dishes
Cakes, Desserts and Sweets
Basics, Sauces and stocks
Leftovers
Seasonal Recipe Ideas
Sarah's Seasonal Recipe List has been updated with great ideas, which can be found on our Recipes page. Also, we have the December's guide to the best seasonal produce. It is our "What to eat now" guide for those who are looking to get the most out of their local ingredients. There are Northern Hemisphere and Southern Hemisphere articles.
Need help?
Is there something missing? If you can't find a recipe, or want some information,simply Email us. Just use the Contact page to reach us.
Enjoy!
The bare ingredients team.
Please have a look around our site. We would be happy to get feedback, so please feel free to pass on your comments via our Contact page.