Individual Summer Pudding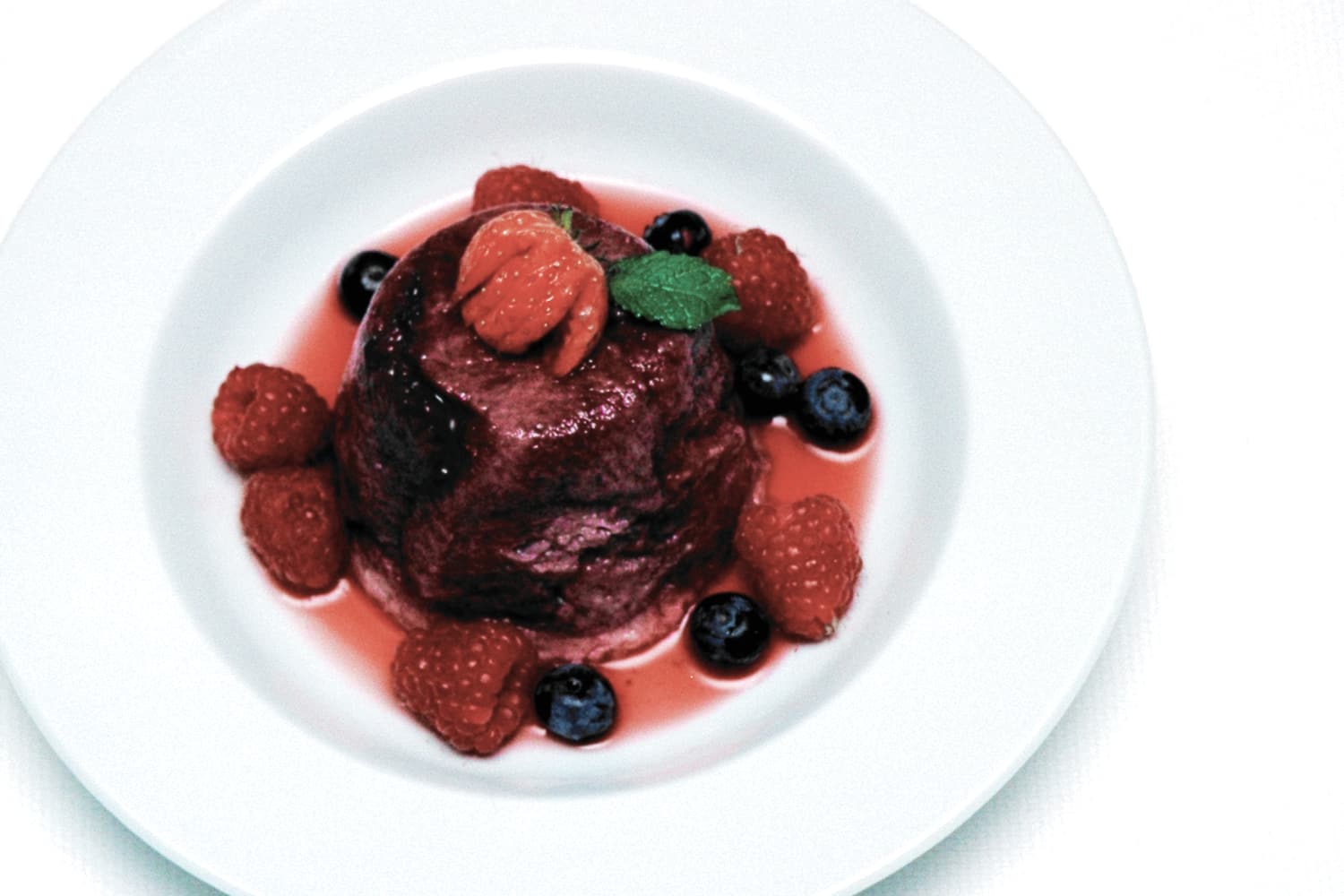 Summer pudding is an easy dish to make use of the great variety of berries widely available in June. Make the pudding the day before with mum or another adult, so that all you have to do on Fathers Day is turn it out.
Prep: 30 minutes plus overnight or at least 2 hours
Cook: 10 minutes
300g strawberries, trimmed and cut into 4
200g raspberries
200g blueberries
2 tbsp water
100g caster sugar
18 medium slices of white bread crust removed
mint leaves
6 strawberries
1 saucepan
1 wooden spoon
1 spoon
6 dariole moulds
cling film
6 tins of unopened food (to weigh down the puddings)
small knife
Berries: Place the berries in a saucepan with the caster sugar and 2 tbsp of water. Place the saucepan over a moderate heat and cook the berries gently for 3-5 minutes until the sugar has dissolved. Remove it from the heat to cool.
Bread: Cut 6 rounds of bread the same size as the tops of the moulds. Slice each slice of bread into 4 lengthwise, place these in the moulds so that you cover all the sides (you may need to trim some of the slices to fit).
Summer Pudding: Spoon the cooled berries mixture into the lined moulds to the top. Place the round slices of bread on top to seal in the berries. Cover the mould with cling film and place them on a tray or plate. Place an opened tin of food on top of the dariole moulds to weigh them down and place them in the fridge for at least 2 hours but preferably overnight. Place any remaining juice and berries in a container in the refrigerator to serve with the puddings.
To Serve: Remove the puddings from the fridge and take off the weight and cling film. Place a plate on top of each pudding and turn it over, carefully lifting the mould from the puddings. If you have have some berries and juice set aside, pour a little of this around each pudding along with the berries. Place a mint leaf on each pudding and strawberry* on each one. Serve. You may serve the pudding with a little thick cream if you wish.
*
To Fan Out Strawberries:
With a small sharp knife cut each strawberry lengthwise into 4-6 times from the base to the top, making sure you don't cut through the top so that it is still held together, to serve them simply fan out the slices (optional).